THE STYLIST EDIT: SOUTH COAST PLAZA STYLISTS SAY 'I DO' TO BRIDAL SEASON!
Three Fashion Pros Share Their Dream Dresses, Suits and Accessories for Brides and
Grooms
Monique Lhuillier, Fall 2023 Bridal
Cue the tissues and the string quartet playing Pachelbel's Canon, bridal season is upon us! And if you're the bride- or groom-to-be, then we're going to guess that you speak fluent Pinterest-ese by now and have found yourself tulle-deep down a wedding inspiration rabbit hole hoping to find the perfect editorial-worthy dress, suit and accessories that you'll be thrilled to look back upon decades from now. No pressure.

To help you narrow it down, we've enlisted expert help from three stylists in our South Coast Plaza styling program to share their dreamiest picks for both brides and grooms to wear to the rehearsal dinner and, of course, the big day. You'll find everything from romantic gowns inspired by the drama and abundance of the Amalfi Coast, to elegant suits that will look fresh and modern long after the wedding and one-of-a-kind accessories to transform your look.

Of course, feel free to add any of these swoon-worthy options to your Pinterest board. And if you feel that you'd like to call in the pros for a little assistance, our expert South Coast Plaza stylists are a fabulous resource to help transform your wedding style. They bring years of professional experience styling for personal clients, red-carpet events and film and TV.

To contact them, please reach out to stylist@southcoastplaza.com. Congratulations on this marvelous milestone, and we hope it's everything you've dreamed it would be!
Monique Lhuillier, Fall 2023 Bridal
−
SOUTH COAST PLAZA
THE STYLIST EDIT :: FOR THE BRIDE AND GROOM
REHEARSAL DINNER :: WEDDING :: HONEYMOON
−
STYLIST SPOTLIGHT
@janacokestyle
STYLING CHOPS: Jana is the principal wardrobe consultant of her full-service wardrobe consulting company, Jana Coke Style, which provides luxury shopping experiences. Twenty years of professional experience within the fashion industry has resulted in a finely tuned ability to coordinate a curated wardrobe through purposeful shopping.

BRAGGING RIGHTS: Los Angeles Business Journal recognized Jana's contributions when they nominated her in 2017 and 2018 for their annual Fashion Awards. 

STYLE MANTRA: Jana is a licensed Christian minister who views her wardrobe consulting company as an extension of her ministry.
THE REHEARSAL DINNER
❝
With wardrobe sustainability in mind, I selected items that can be reworked back into the couple's wardrobe to continue the memories of their pre-wedding dinner.
❞
JANA'S PICKS FROM
White Pure Linen Long-Sleeve Shirt
Light Beige Pure Linen Pants
Beige Prince of Wales Crossover Linen Wool and Silk Fairway Jacket
Dark Brown Soft Leather L'asola Moccasin
JANA'S PICKS FROM
Level 1, Between Jewel and Carousel Courts
949.274.7514
Lantern Sleeve Tee
Tama Flare Skirt
Metallic Platform Sandal
Pearl Rope Lariat Necklace
Small Hoop Pearl Earrings
JANA'S PICKS FROM
Level 2, Between Jewel and Carousel Courts
714.754.1366
Galvan High Shine Atlanta Dress
Gianvito Rossi Multi Buckle High Heel Sandal Bloom
Bottega Veneta Mini Sequin Pouch Clutch Bag Honeycomb Gold
Pearl Rope Lariat Necklace
Sonia Sun Gold Earrings
STYLIST SPOTLIGHT
@andydrakefordstyle
STYLING CHOPS: Andy is a seasoned industry pro whose career has spanned over 40 years. While she grew up in Newport Beach, her fashion career has taken her to NYC, London, Rome and Paris. 

BRAGGING RIGHTS: Andy has worked in retail, manufacturing, designer representation and as a stylist/personal shopper, which has been her true passion for the past 11 years.

STYLE MANTRA: Andy believes in a less-is-more approach to styling. Her devoted clientele say that working with Andy is more like working with an honest, approachable friend. She is adept at styling various body types, ages, lifestyles and budgets, and loves seeing the confidence that exudes from her clients when they feel great about themselves. 
THE WEDDING DAY
❝
Without hesitation, I chose Monique Lhuillier Bridal. Of course, the collection has stunning, classic, traditional wedding gowns, yet what appealed to me were her non-traditional options. Not your typical white dresses, Monique Lhuillier designs feature magnificent and intricate appliqué detailing, signature colorful embroidery and beading, printed fabrics, and a variety of lengths. I envisioned 3 very different brides.
❞
ANDY'S PICKS FROM
Level 1, Saks Fifth Avenue Wing
714.241.4432
"SICILY"– young, fun, sexy and unexpected. Strapless mini dress with rich and colorful floral embroidery and detachable Watteau train. No veil needed! A few floral hair pins, fabulous blush cat eye sunglasses for that Sicilian sunshine and blush satin acrylic heels finish off the look. A playful and unique take on the modern bride with a little attitude. Get on the dance floor!
Sicily Dress
Jardinia Hairpinsse
Naomi Rose Gold Sunglasses
Ava Blush Satin Sandal
"POSITANO"– whimsical, floral printed open weave gazar gown. A traditional silhouette princess gown in a non traditional soft, slightly sheer fabric. Truly romantic and a show stopper! Pair with a sexy, strappy gold sandal, pearly acrylic clutch and top with a vintage inspired pearl/gold head piece. Picture an Italian estate overlooking the Mediterranean.
Positano Gown
Primavera Circlette
Dasha Minaudière in Pearl
Charlotte Leather Sandal in Gold
"VERSAILLES"– the most traditional of the 3 looks with its grand elegance. Intricate white floral appliqué cover this dreamy strapless ball gown. Paired with a matching bolero giving the bride 2 very different looks. Feminine, formal and textured…a magnificent alternative to a traditional lace gown. Ivory satin platforms give her a little extra height, a metallic acrylic clutch to accent the intricate metallic threading in the fabric and a pearl/rhinestone old world vine headpiece top off this regal bride fit for a chateau.
Versailles Gown
Vine Headbandtte
Dasha Minaudière in Champagne
Khloe Santin Platform in White
---
STYLIST SPOTLIGHT
@kristiejorfald
STYLING CHOPS: Kristie is a trilingual, multicultural wardrobe stylist specializing in helping clients hone in on their personal brand. She has over 15 years of experience, and is the founder of Kristie Jorfald Style and Co-Founder of Ready, Set, Style & Launch! 

BRAGGING RIGHTS:  From styling celebrities for the red carpet, commercials and fashion editorials to now styling brilliant entrepreneurs, motivational speakers, VIP coaches and best-selling authors, Kristie uses the medium of style to help clients increase their visibility, influence and profitability around their life's mission. 

STYLE MANTRA: Kristie empowers women through helping them learn to shop for their body shape, discover their personal style and  visually communicate their personal brand through their wardrobe to confidently attract their target audience.
THE HONEYMOON
❝
Whether your post-wedding plans include sun and relaxation, days on the slopes and après ski, or an exotic adventure, there's no better occasion than your honeymoon to dress and feel your most confident .
❞
KRISTIE'S PICKS FROM
Level 2, Between Jewel and Carousel Courts
714.957.6930
Stripe Embroidery top and skirt in jute and cotton
Suede belted outerwear jacket with shiny cuff detail
Straw fedora with linen and monili rope string
Nappa leather flats with precious strap
Eduardo acetate and metal glasses with blue-light blocking lenses and sun clip-on
Techno raffia backpack with shiny contour
Vetro hoop earrings
KRISTIE'S PICKS FROM
Level 1, Between Jewel and Carousel Courts
949.274.7514
Wonderland Waterfall Linen And Silk Dress
Wonderland Long Pant
Zimmerman Rhythmic Small Mask
Embellished Sandal 85
Leather Fishermans Tote
Stripe Fedora Hat
Candy Stripe Pave Cuff
Candy Stripe Pave Heart Hoops
KRISTIE'S PICKS FROM
Sweater Beige cashmere and wool sweater
White wool and silk pants
Brown mink vest
Fendi First Shield sunglasses
Fendigraphy White leather biker boots
Fendi First Earrings Gold-colored earrings
White fox fur hat
Fendi First Medium Brown mink bag
SCP Personal Shoppers and their clients have first access to our vast collection of 250 luxury and contemporary boutiques, West Coast exclusives and flagships. They're among the first to know about new arrivals, from special edition products to coveted collections. They can work with you at South Coast Plaza, remotely, or near where you and they live in Orange County, L.A., and San Diego. And the first two hours are complimentary for new clients.
At South Coast Plaza, boutiques from brands such as Hermès, Chanel, Louis Vuitton, Dior, Fendi, Loewe, Gucci, Saint Laurent, Oscar de la Renta, Gianvito Rossi, Monique Lhuillier, Versace, Bottega Veneta, Celine, Loro Piana, Cartier, Thom Browne, Zimmermann and Moncler are conveniently located under one roof along with Maje, Sandro, Ganni, ba&sh, Tory Burch, Camilla, Reiss London and Isabel Marant and so many more.
While working with a SCP Personal Shopper, clients can take advantage of the center's broad range of amenities, including concierge services, language assistance, package check, money exchange and the luxurious Access VIP Suite, featuring private stylist rooms and complimentary refreshments.
To schedule an appointment with a SCP Personal Shopper and receive 2 hours of complimentary shopping, please send an email to stylist@southcoastplaza.com 
---
MORE SPRING TREND STORIES
---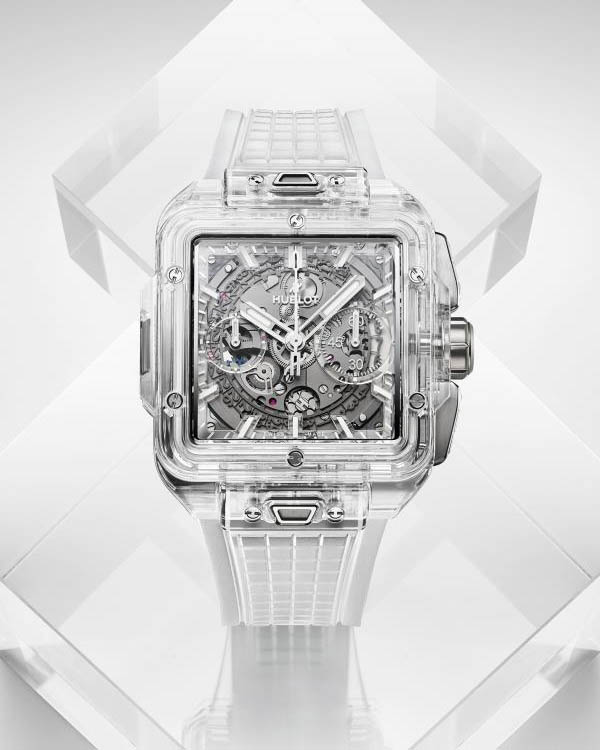 The latest status watches at South Coast Plaza put an accent on handcraft, artful materials and…