OCMA HOSTS
ITS FIRST
ART SENSE GALA
The Event Raised $1 Million for the Museum under construction
Exactly a year ahead of its public opening date, the Orange County Museum of Art (OCMA) held its first Art Sense Gala at the construction site of the museum's new building next to the South Coast Plaza campus.
The sold-out gala with a futuristic theme drew 280 guests and netted $1 million for the museum and its operations.
Located at Segerstrom Center for the Arts, the new building was designed by Morphosis Architects under the direction of Pritzker Prize winner Thom Mayne and Partner-in-Charge Brandon Welling, both of whom were present. OCMA is being built on land given as a gift in 1998 by the Segerstrom Family and South Coast Plaza as part of their vision and long-standing commitment to the arts..
After being introduced by Anton Segerstrom, OCMA trustee and Partner at South Coast Plaza, Heidi Zuckerman, the dynamic new CEO and Director of OCMA, said, "You're all living the profound, but yet simple vision that was put together by 13 audacious women 60 years ago next year. You are bringing the best of modern and contemporary art here to Orange County to be shared by our community, but also our nation and everyone who comes here to visit. 
"
I believe access to art is a basic human right. It's not a privilege. That's what we are doing here. Your support of OCMA is transforming lives.
"
HEIDI ZUCKERMAN, CEO AND DIRECTOR OF ORANGE COUNTY MUSEUM OF ART
The gala guests included Jennifer Segerstrom, Segerstrom Center for the Arts' Casey Reitz and Naomi Reitz, artists Jennifer Guidi and Sarah Cain, Sean and Aga Green, recent Michelin-star awardees Yassmin Sarmardi and Tony Esnault of Knife Pleat at South Coast Plaza, Paul and Lilly Merage, Bob Olson, Lucy Sun and Warren Felson, Raj and Marta Bhathal, Teri Kennady, Alison Beaumont Hoeven, Britt Meyer, Carl and Janet Nolet, Ken and Stephanie Grody, Jim Pick and Rosalyn Laudati, and Pat and Aleeza Maciariello.
The evening featured wines selected by a master sommelier, caviar and dancing under the stars to music sets by DJ Dylan Regan.
ON THE SCENE
Carol Perry, Tony Esnault and Yassmin Sarmadi
Heidi Zuckerman, CEO and Director, OCMA, Architect Thom Mayne and Carlos Gonzalez
Molly Downing, South Coast Plaza stylist
Jennifer Guidi and Brooklin Soumahoro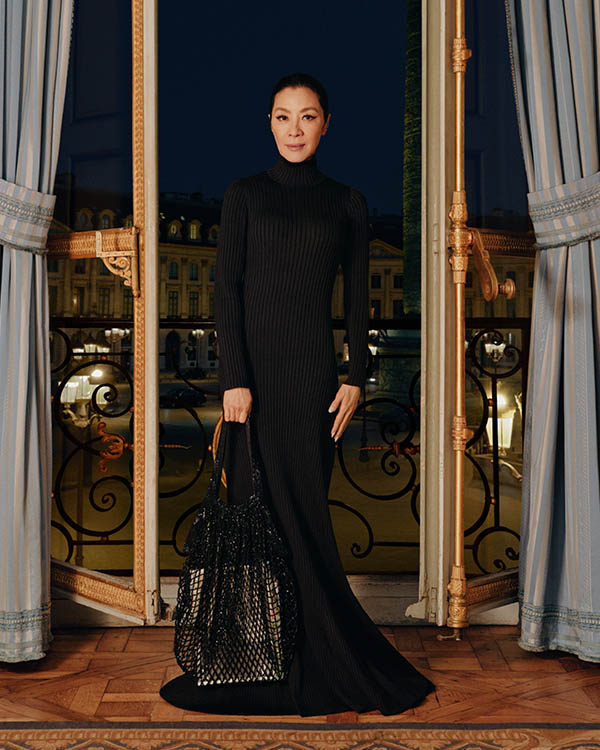 As Demna's high-wattage runway show on December 2 nears, the Paris-based brand has opened an expansive…