SHOP OUR FALL TREND REPORT: THREE COLORS TO COVET
Military Green. Brown. Silver.
The fashion universe agrees that this season is about starting anew. And that means we're revamping our look with three unexpected colors made for a brave new world: silver, military green and brown.
Here's how they're playing out as trends: Starting with a strong utilitarian essence, designers have transformed the classic military-inspired green into elevated statements of style. For those who want a bit or a lot of shine, sparkle or gleam, silver is the way to go, whether it's all out in a metallic or sequined dress or a notch down with a major statement bag, chain belt or drop earrings. Meanwhile, a full range of browns has staged a major comeback this season, from a rich espresso to a delicious cognac to that all-time fall fave: camel.
Shop these trio of top hues in fall's latest looks:
LEVEL 2, SAKS FIFTH AVENUE WING
(714) 754-1366
Thom Browne's dark green tartan cardigan with fringed edges is as wonderfully irreverent a take as there ever will be on the classic tweed collarless cardigan. This version holds two clever secrets: first, it's down-filled for warmth. Last, inside are straps in Thom's signature red, white and blue stripes that enable you to slip off the cardigan when it gets warm (or when you just want a different look) and wear it backpack-style.
LEVEL 1, BETWEEN JEWEL AND CAROUSEL COURTS
(714) 754-1366
Zimmermann makes a jacket military-inspired but fashion with the juxtaposition of classic patch pockets and ribbed cuffs with an oversized spread collar and shiny shade of green, while also giving the classic slingback pump glamour with glitter.
LEVEL 1, CAROUSEL COURT
(714) 557-2820
Vests are back this season and Sandro's oversized sleeveless "coatigan" is an all-preppy layering piece with its argyle-patterned perforation and pale pink trim.
LEVEL 1, JEWEL COURT
(714) 754-7900
The beloved Max Mara Teddy Bear Icon coat, this one in "turtledove," lives up to its status as a fall staple and makes a return year after year, to be worn with just about everything.
LEVEL 2, JEWEL COURT
(714) 556-0239
Tod's leather loafers have the hallmark of a classic loafer – a penny bar and exposed handmade stitching with waxed lace – with a tall block heel.
LEVEL 1, JEWEL COURT
(714) 754-7900
Relaxed and chic, Max Mara's oversized cashmere sweater with low set-in sleeve is comfortable enough to lounge in, but the embroidered silver monogram appliqué makes it ready for a day outside.
LEVEL 1, CAROUSEL COURT
(714) 557-5600
A master of classic American style, Michael Kors goes for the showstopping effect, accenting a silver sequined tulle halter dress with leather around the neck and waist.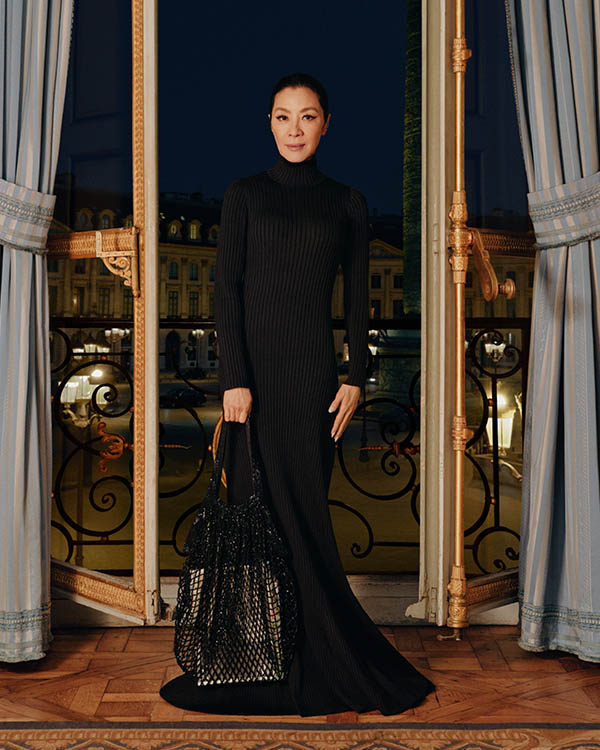 As Demna's high-wattage runway show on December 2 nears, the Paris-based brand has opened an expansive…