HAUTE FOR THE HOLIDAYS
For Santas in need of December 25th tips, here are glam gifts and fashion finds from South Coast Plaza stylists
South Coast Plaza's Louis Vuitton Holiday Tree in Jewel Court
It's beginning to look a lot like Christmas! So make a list and check it twice to find holiday fashion that is naughty and nice. Whether it's a chic new ensemble for you for party season, or a gift for that hard to shop for friend or family member, our team of South Coast Plaza stylists is here to give you unparalleled access to our extraordinary collection of boutiques and their holiday special editions and exclusives.
And for some holiday inspo, here is festive and fabulous fashion from three South Coast Plaza stylists….
STYLIST SPOTLIGHT
@kasia_michaels_style
Kasia Michaels delivers a luxe, editorial styling approach to client wardrobes and believes that fashion is art on the canvas of life. A former world champion ballroom dancer, Kasia has unique insight into the power of fashion. She works with clients ranging from Oscar nominees dressing for the Academy Awards to C-level executives, and has been recognized as a force of fashion by Modern Luxury and Riviera magazines. Kasia has been a Lead Stylist for LA Luxury Fashion Magazine and GENLUX.
❝
Nothing says holiday festivities quite like scintillation sequins. Put an effortless twist on shimmering pieces by pairing silk with cashmere to strike that perfect balance between making a statement and keeping it chic.
❞
KASIA MICHAELS, SOUTH COAST PLAZA STYLIST
KASIA'S PICKS FROM
Technical Voile Sunray Pleat Midi-Dress
Brushed Leather Sandals
Saffiano Leather Mini Pouch
Langstone belted cashmere and silk-blend boucle-tweed coat
STYLIST SPOTLIGHT
@rod_alan_baker
Rod Alan Baker has earned an extraordinary reputation as a "clothing psychologist and evangelist," unlocking and sharing the secrets of dressing influence. Knowing that our clothing speaks long before we do, Rod uses his trademarked "Extraordinarily You" concept to assist men and women in dressing for every circumstance. Rod's influence and scope in the overall lifestyle, corporate, and personal growth space has impacted people across the globe. He's been featured in Robb Report and is the co-author with Rick Wagner of three books: Extraordinarily You-From the Inside Out, What in the World am I Going to Wear and Your Clothing Speaks Long Before You Do.
❝
Colors and even bright colors are huge this season. People want to make a statement coming out of all the world's confusion and drama this holiday season. Find the color, style and brand that best communicates who you are and how you're doing this holiday season!
❞
ROD ALAN BAKER, SOUTH COAST PLAZA STYLIST
ROD'S PICKS FROM
Level 2, Saks Fifth Avenue Wing
714.668.9142
Cotton Gold-Fit Tuxedo Shirt
Wool Tuxedo Pants
Sequined Sicilia-Fit Jacket
Grainy Calfskin Belt
Patent Leather Derby Shoes
DG Logo Ring
STYLIST SPOTLIGHT
@jackierosestyle
Jackie Rose has 14 years of professional styling experience, and has helped hundreds of clients of all shapes, sizes, and ages elevate their personal style in every stage of life. She was named Orange County's Best Personal Shopper by Modern Luxury in 2019 and was recently featured on CNN for a segment on personal styling filmed at South Coast Plaza. An alumna of the Fashion Institute of Design & Merchandising, she has done corporate styling for Nike, Vanity Fair, NFL, L'Oreal, Google, Hyatt Hotel Group, and others. She has styled celebrities such as Katy Perry and Miley Cyrus, as well as professional men and women, and a wide variety of individuals seeking style guidance to match their lifestyles, body types and needs. She thrives on helping all clients feel confident in their wardrobe and image.
❝
The season's holiday collections at South Coast Plaza are extra sparkly with beautiful jewels and sequins. I'm also loving the pink trend that's still going strong. If you are a little shy to try the embellishments of the season, I recommend adding a sparkly piece like an accessory to a classic ensemble for a festive look.
❞
JACKIE ROSE, SOUTH COAST PLAZA STYLIST
JACKIE'S PICKS FROM
Pale Pink Mohair Jacket
Miniskirt with Lilac Sequin Embroidery
Baguette Pink Sequin and Leather Bag
Colibrì Lite Pink Sequin High-Heeled Slingbacks
---
SCP Personal Shoppers and their clients have first access to our vast collection of 250 luxury and contemporary boutiques, West Coast exclusives and flagships. They're among the first to know about new arrivals, from special edition products to coveted collections. They can work with you at South Coast Plaza, remotely, or near where you and they live in Orange County, L.A., and San Diego. And the first two hours are complimentary for new clients.
At South Coast Plaza, boutiques from brands such as Hermès, Chanel, Louis Vuitton, Dior, Fendi, Loewe, Gucci, Saint Laurent, Oscar de la Renta, Gianvito Rossi, Monique Lhuillier, Versace, Bottega Veneta, Celine, Loro Piana, Cartier, Thom Browne, Zimmermann and Moncler are conveniently located under one roof along with Maje, Sandro, Ganni, ba&sh, Tory Burch, Camilla, Reiss London and Isabel Marant and so many more.
While working with a SCP Personal Shopper, clients can take advantage of the center's broad range of amenities, including concierge services, language assistance, package check, money exchange and the luxurious Access VIP Suite, featuring private stylist rooms and complimentary refreshments.
To schedule an appointment with a SCP Personal Shopper and receive 2 hours of complimentary shopping, please send an email to stylist@southcoastplaza.com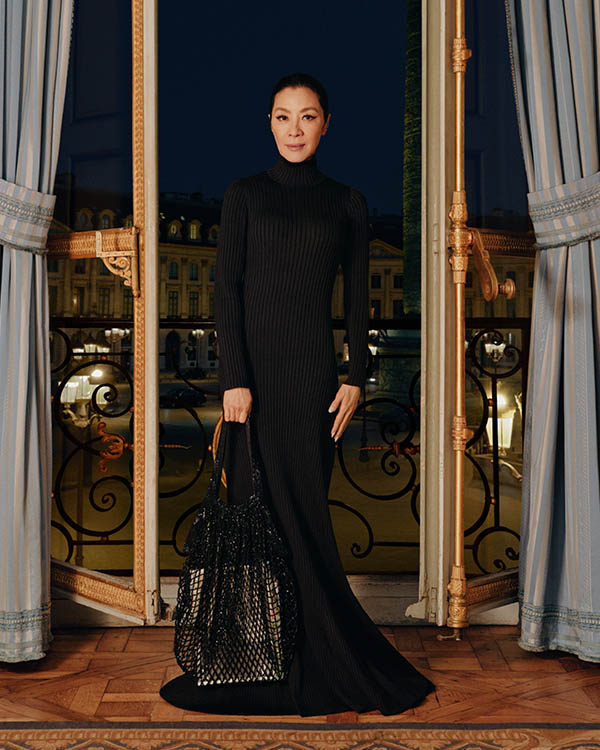 As Demna's high-wattage runway show on December 2 nears, the Paris-based brand has opened an expansive…