MULBERRY ASKS: CAN A HANDBAG SAVE THE WORLD?
The iconic British brand has put sustainability in the spotlight as it celebrates its 50th anniversary.
Fans of the Bayswater and Alexa handbags at our newly opened Mulberry boutique—the first from the legendary British brand on the West Coast—have new reason to believe their beloved accessories will last a lifetime, thanks to a just-debuted program.
As part of its 50th-anniversary celebration throughout 2021, on Earth Day the label launched the Mulberry Made to Last Manifesto, an innovative and ambitious program that reinforces its commitment to eco-conscious practices and sustainability. "This is the evolution in 2021 of something started 50 years ago," Mulberry CEO Thierry Andretta said, referencing the now-famous story of founder Roger Saul crafting the first designs at his kitchen table in Somerset, England in 1971. "The brand began by using offcuts and the remains of the shoe-leather industry from Somerset. So, since day one we have offered lifetime service and focused on sustainability."
Mulberry Made to Last takes a multi-pronged, circular approach to create both a forward-thinking product and comprehensive supply-chain experience, and all with an eye toward the brand reaching net-zero carbon emissions by 2035.
That starts with resourcing low-carbon leather from regenerative and organic farms across the U.K. and Europe and working with accredited tanneries likewise committed to sustainable practices; the result is a collection of "farm to finished product" British bags Mulberry is due to launch this year.
"
"
THIERRY ANDRETTA, CEO, MULBERRY
HANDBAGS THAT LIVE FOREVER
If you're on the hunt for a pre-loved or vintage Mulberry bag, the brand is making that easy as well: Mulberry Exchange, a resell and buyback program, launched in-store in 2020 and will expand to a digital presence this spring. Each bag in Mulberry Exchange has been authenticated and refurbished by the artisans in Somerset, allowing its lifecycle to continue for new and longtime fans of the brand alike. (Several of the brand's craftspeople also have been asked, alongside global sustainability experts and other advocates for responsible sourcing, to serve as ambassadors of the program.)
No-waste, recyclable packaging is also key, with Mulberry committed to 100-percent curbside recycling by the end of 2021. And as the final element of Mulberry's manifesto, the brand has not only committed to a genuine Living Wage program for all of its employees, it's extending that mandate to its network of global suppliers as well.
THE ULTIMATE FEEL-GOOD ACCESSORY
Fold each of these elements together, and the result may be the ideal combination of an iconic product from a luxury brand that's wholly transparent about its craft and practices. With sustainability the conversation every fashion brand is exploring these days, Mulberry is setting a stylish tone that's also steeped in feel-good philosophy. "Whilst we are at the beginning of this transition, I am immensely proud of my colleagues and the work done to launch the Made to Last Manifesto," Andretta said. "We look forward to the challenges ahead."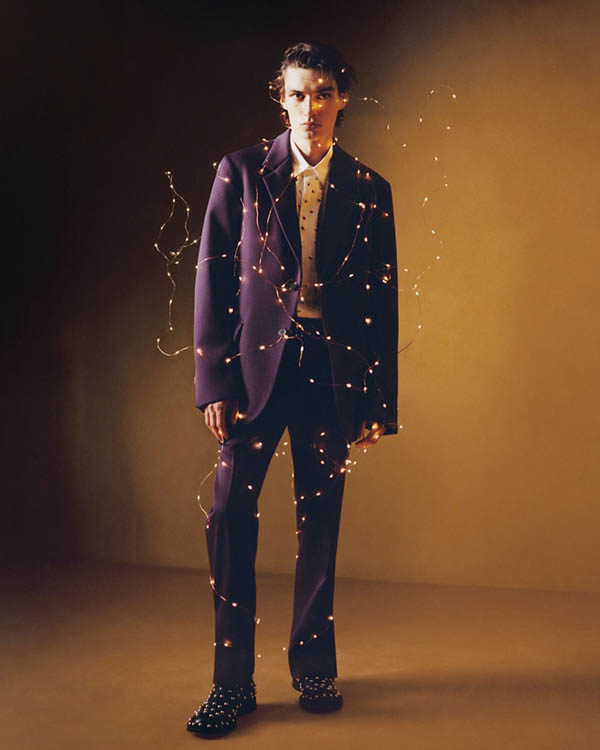 Indulge in this season's laid-back polish, festive glitz, and fresh takes on traditional tailoring.